Men's Aviator Goose Socks
Take flight and add a little fun to your wardrobe with these printed socks featuring a goose dressed up in an aviator jacket and cap, ready to take off!
These luxurious socks are made from combed cotton with mesh vents and a reinforced heel and toe. And to cradle the contours of your feet, the sock sports a Y Gore Seam, deep heel pocket, and an elastic arch band.
Size
Fits men and women with shoe size 8-13.
Contents
56% Polyester
37% Cotton
5% Elastic
2% Spandex
Care
Machine wash, cold (30 °C / 86 °F). Do not bleach or iron the socks. To reduce damage, line dry. They will last longer if you keep them out of the tumble dryer.
Meet the Designer of Aviator Goose Socks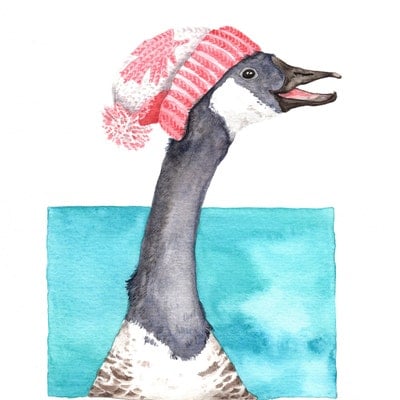 Evgenia Badyanova
YOUR RECENTLY VIEWED ITEMS